Mariam Nouh
Assistant Professor of Cyber Security
Researcher . Consultant
See my work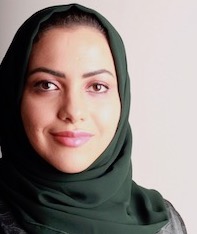 Mariam Nouh is an Assistant Professor at the Center for Complex Systems (CCS) at KACST and MIT. She holds a DPhil (PhD) in Cyber Security from the Department of Computer Science at the University of Oxford on combating cybercrimes and building models and tools to detect abusive online behaviour. She is a member at the Center for Doctoral Training in Cyber Security at the University of Oxford, and an Associate Fellow at the Global Network on Extremism and Technology at King's College London. She received her M.A.Sc. degree in Information Systems Security from Concordia University, and her B.Sc. degree in Information Technology from King Saud University.
Mariam has more than ten years of experience working in the Cyber Security field in academia and industry sectors. Her experience covers topics related to security risk management, security compliance and governance, open-source intelligence, and software security. She participated in several international cyber security competitions related to policy formulation and capture the flag, and won a number of awards, including the best policy brief in the Cyber 9/12 Atlantic Council Cyber policy competition in London UK, which outlined cybersecurity policy recommendations during a cyber crisis.
Finally, she is experienced in conducting interdisciplinary research working across different domains including cyber security, psychology, and computational social science, while applying various techniques such as machine learning, social network analysis, natural language processing, and visual analytics. Her research interests include cybercrimes, online radicalization, the spread of mis/dis-information, social influence, and behaviour change.